Ellen's abstract art work of expressive and evocative compositions are infused with color harmonies and energetic shapes. The subtle stories hidden within the layers of paint and other mark making are waiting to be discovered by the viewer.
Here you will find a wide selection of Ellen's small works on paper as well as her large works on canvas. This is only a small selection of pieces that are currently available. If you are looking for a particular size or color pallet, email us what you are looking for and we will get back to you with a selection tailored to your specific needs.
Showing 37–48 of 50 results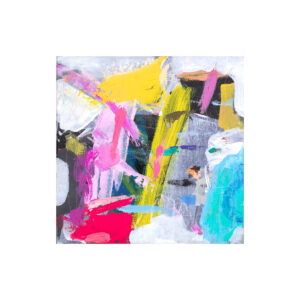 Quick View
acrylic, gesso, colored pencils, wax art crayons, graphite, on birch panel, framed in basswood frame finished with platinum shellac image size: 12" x 12" frame size: 13" x 13" x 1.75"
Showing 37–48 of 50 results