WELCOME
Gallery Sausalito and Sue's art studio has moved into a large, beautiful loft-style space. We are at the end of the brick walkway next to our former Sausalito Princess Street location.
Our opening party in June was so much fun, we are having another in October! Check out the EVENT page for more details. Send us an email if you would like to receive an invitation.
Gallery Sausalito represents a contemporary collection of original, fine art works. We are obsessed with texture and color. Visit our "brick and mortar" gallery and you'll see what we mean! We are located in charming downtown Sausalito, California, 15 minutes north of San Francisco and a 5-minute walk from the Sausalito ferry depot and public parking.
There's nothing like seeing art in person. Next time you visit Sausalito come by. In addition to seeing our gallery collection, enjoy and observe gallery owner, Sue Averell working in her art studio. "I feel that sharing my creative process with people helps them to connect with my art on a more personal level".
Gallery Sausalito also offers virtual tours of the physical gallery and working art studio. Just send us an email to set up your personal, virtual gallery tour. art@gallerysausalito.com.
Our Artists
Featured Artists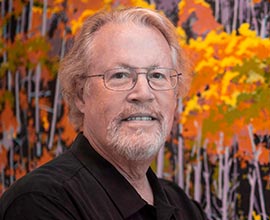 Artist
Randy Honerlah
Randy Honerlah
grew up in the San Francisco Bay Area and has been painting since he was a boy.  Randy's abstracted landscapes, animals and flowers are full of vivid color and strong, exciting composition. His love of nature clearly shows in his work and in the eyes of everyone who has the opportunity to see his beautiful art.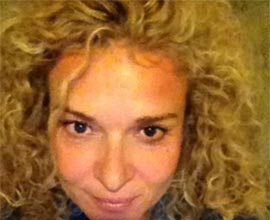 Artist
Eva Belishova
Eva Belishova
works primarily in oil on panel and canvas. Her paintings are a balancing act between representational and abstraction. She finds her inspiration from everyday objects, people and the landscapes around her.
Artist
Judy Reed
Judy Reed is a San Francisco native. Guided by the mantra "To see the world in a Grain of Sand" Reed explores several themes in her work: times passed, times enjoyed, and the power of creating images that provoke response, intellectual, spiritual, or simply the recognition of the human condition, of this time, of that place. Judy's work will be available soon.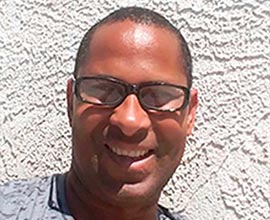 Artist
Joseph Woodford
Joseph Woodford's
works are inspired by the human form and shapes found in nature. He works primarily in Raku, a 16
th
-century Japanese firing technique. Joseph's experience and expert glazing techniques produce intriguing, beautifully random patterns. His large vase forms include sculptural tops, adding personality and an individual character to each work.