Welcome to the Gallery Sausalito's online store, featuring select works by an inspiring group of diverse and talented artists.
Several of our artists work on commission! We are happy to work with you to develop the perfect piece of art that fits your space. Send us an email to start the conversation.
We add new art often, so please check back with us soon!
Showing 1–12 of 171 results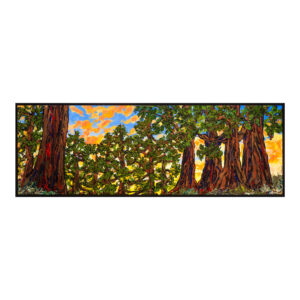 Quick View
Muir Woods in Northern California is one of the artist's favorite places. The paint perfectly describes the chunky tree trunks back lite by the rising sun. This piece is framed in a black floater frame and is reading to hang on your wall. Acrylic and polymers on custom made stretched canvas. 21.175" x 61" x 2.5" (outside frame demensio27n)
Showing 1–12 of 171 results